Urbanfinity automates the physical risk model generation for individual buildings across Australia and provides integrated data solutions and consultancy services for organisations and insurer.
Use Cases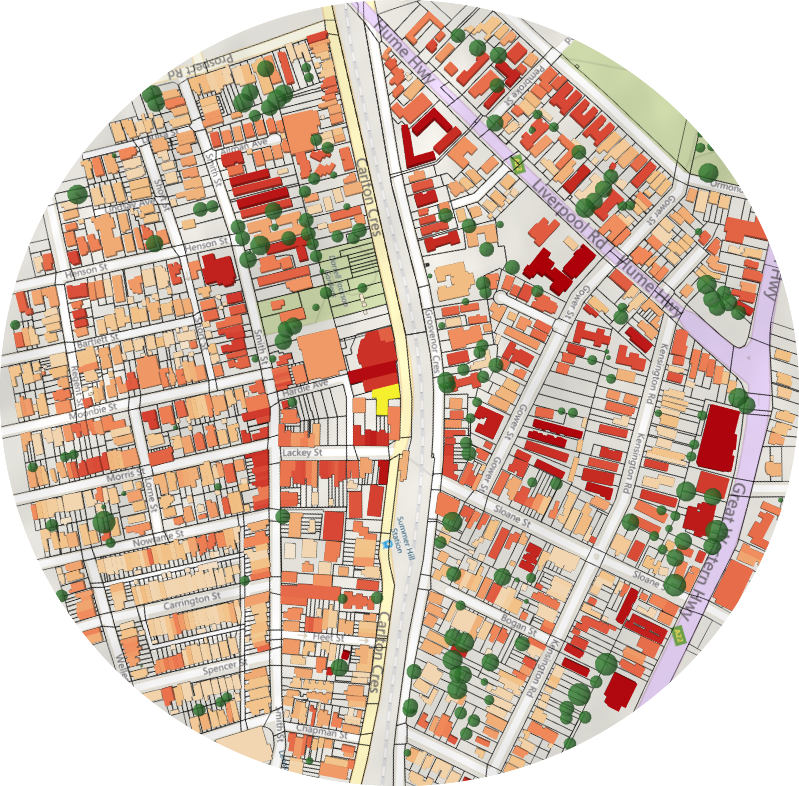 Natural Hazards Risk Ratings by Street Address
We assess storm, fire, and flood risks on unprecedented spatial scales by combining 3D feature extraction from stereo satellite imaging with our proprietary physical model and probabilistic machine learning engine.
Risk Quantification
Risk exposures are quantified on micro scales for each individual building and embedded into the macro risk environment for each risk category. We help organizations to unlock the hidden value of their own data, augmenting it with our data and processing it with our machine-learning algorithms.
Fraud Detection
We provide an independent assesment of properties based on our spatial data embedded models for building valuation and structural feature extraction.