In our previous blog, we discussed how maps have evolved from being a mere navigation tool to an urban planning tool. In this piece, we will delve into how Urbanfinity collects data helpful to design professionals.
The core of Urbanfinity, particularly its product Context Map is to help streamline the design process. There are over 11,000 registered Architects and more than 3,000 registered architectural firms across Australia that we want to equip with tools that can modernise and accelerate their design process. By doing so, we save them time and financial resources while providing better output for their clients.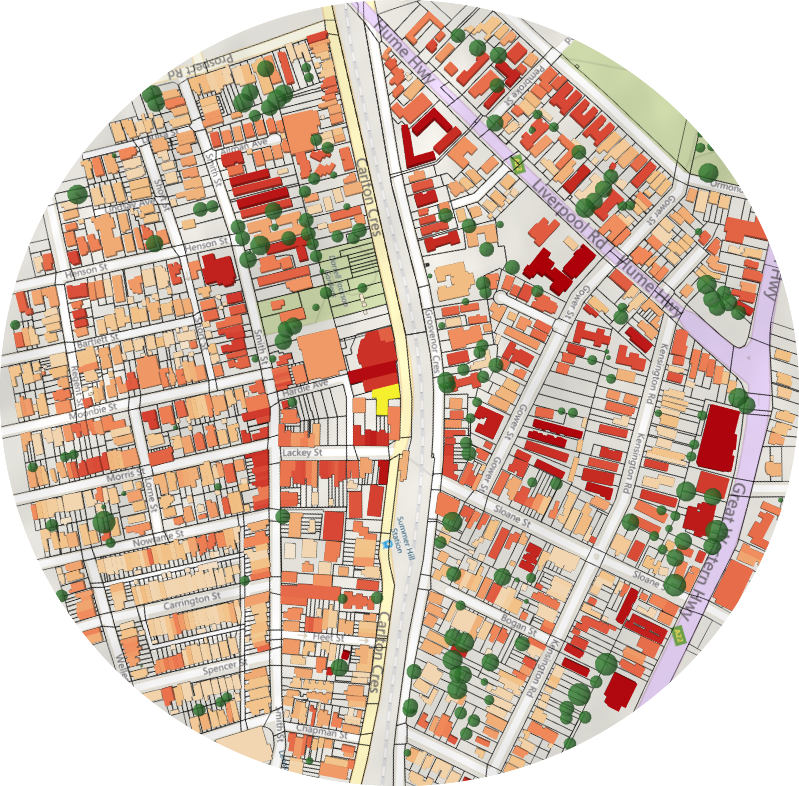 Cadastral, building and vegetation data sourced from Geoscape by PSMA Australia
In March 2019, the Australian Government's Accelerating Commercialisation granted 15 businesses to launch their innovations into the market. This funding enables Urbanfinity to add more valuable features to Context Map and to give urban professionals access to the optimal suite of geospatial data — from 3D satellite data, cadastral, to high resolution Lidar.
The location-based intelligence is then used for the purpose of 3D CAD modeling, interactive visualisation, advanced site analysis, creating property value growth strategies, and many other innovative urban development solutions. Urbanfinity's Context Map is compatible with REVIT, ArchiCAD, AutoCAD, Rhino, SketchUp and Vectorworks—design softwares widely used by architects.

Context Map is compatible with design software REVIT, among others
How exactly do we provide data for all urban design professionals?
Context Map features vector 3D building measurements including 15 million buildings across Australia, fully editable layer formats that instantly integrate in design workflow process, and highly customisable Context Map location and sizes.
Context Map also acquires and translate data into property layouts, measurements, titles, terrain and topography DEM models including vegetation and tree heights. Furthermore, it provides data such as zoning and site analytics in geo-referenced coordinates. All these data layers are developed based on our multi-level data partnership with Geoscape by PSMA Australia and Nearmap.
Behind the good mix of our data collection technique is an equally great combination of our founders' knowledge and experience as well. Jamie Bonnefin is an experienced architect with background in sustainability and development while Dr. Sebastian Haan is an expert data scientist with a background in contextual machine learning and geospatial analytics.
Context Map's technology achieves rapid and intelligent site analysis which, in turn, provides customisable 3D CAD models and analytics for well-planned and sustainable urban development. Request a sample at our website or contact us at 1300 429 205 for more information.