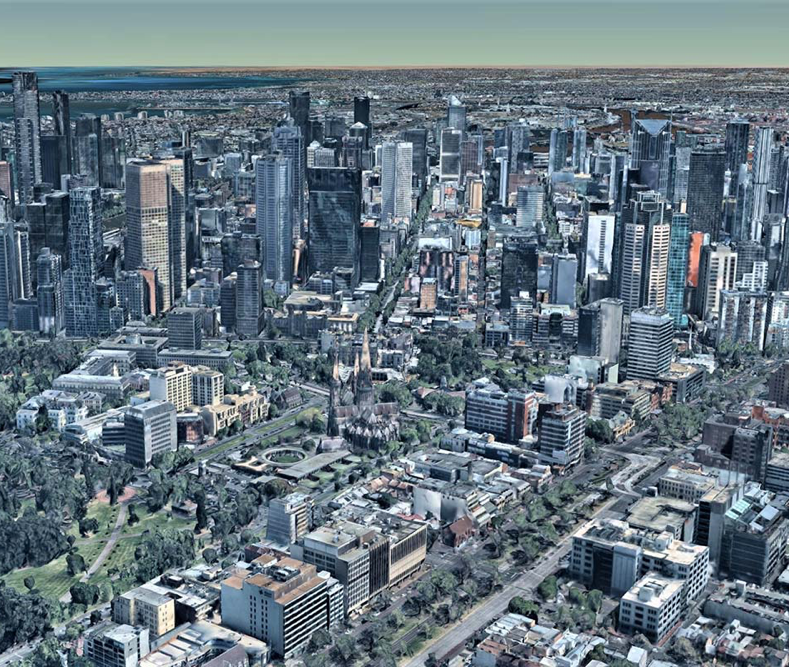 Source: Nearmap Proprietary Limited
Urbanfinity has been established for less than a year, but already it is making inroads as a start-up business with support from the Australian Government and PSMA Australia. Urbanfinity has now extended the portfolio of Context Map Suite after establishing a new additional partnership with Nearmap.
But, what does this mean for designers, engineers and planning professionals? Let's look at the top three outcomes of the Urbanfinity and Nearmap partnership.
1. Enjoy the Next Level of Imaging Accuracy for Design, Engineering and Planning Professionals
Thanks to the partnership between the two products, design professionals will now have access to additional high resolution Nearmap imagery data across 88% of Australia's urban and regional centres, this complements Context Map data where it matters. Urbanfinity allows you to easily integrate this solution into your Context Map and Site Analysis, which provides valuable information of locations, views, and so much more.
Designers, engineers and planning professionals will also benefit from instant access to the latest, high-res imagery at 5-8cm resolution for ongoing and prospective projects. This allows for more in-depth surveying of a site, identify and target new business, estimate and quote with accuracy, and monitor project progress over time.
This will help design, engineering and planning professionals save time and money thanks to the pre-loaded imagery of Nearmaps and partnership with Context Map.
2. View the World in High-Resolution 3D
Visualise and animate a project site with regularly updated, accurate 3D datasets covering Australia's urban centres. Thanks to the Nearmap partnership, Urbanfinity has photo realistic Nearmap 3D data that provides precise measurements and view important contextual details such as surface textures, building extrusions, and complex terrain features.
The Urbanfinity partnership with Nearmap allows designers, engineers and planning professionals to leverage the technology to its full potential, imagine providing 3D high resolution animations to clients and design realistic 3D simulations for urban design optimisation.
3. Harness the Combined Power of Sateillite and Aerial Imagery
While satellite 2D and 3D imaging allows designers, engineers and planners to survey an area over a large scale, LiDAR is perfect for targeting a selected small area at higher resolution at a greater cost.
Urbanfinity combines the advantages of both technologies and provides an optimal mix of data at a lower cost.
If you would like to see how the Nearmap and Urbanfinity partnership helps your business complete the form below.
All Nearmap 2D and 3D data modelling is supplied by Nearmap Proprietary Limited while Context Map building footprints, attributes, and cadastral data is supplied by Geoscape by PSMA Australia.